Purevision
PVR Cylinder
Multi-Fuel Stoves
Purevision
Multi-Fuel
Cylinder Stoves
Cylindrical multi-fuel stoves 
The Purevision PVR Cylinder Woodburing Stove offers a contemporary styled multi-fuel fire with a stunning curved design.
The ceramic glass window of this cylinder multi-fuel stove provides 100% unrestricted fire views without compromise. There are no side window pillars, see the fire from all around when fitted against a flat wall, and there's no need for swiveling base or flue connector.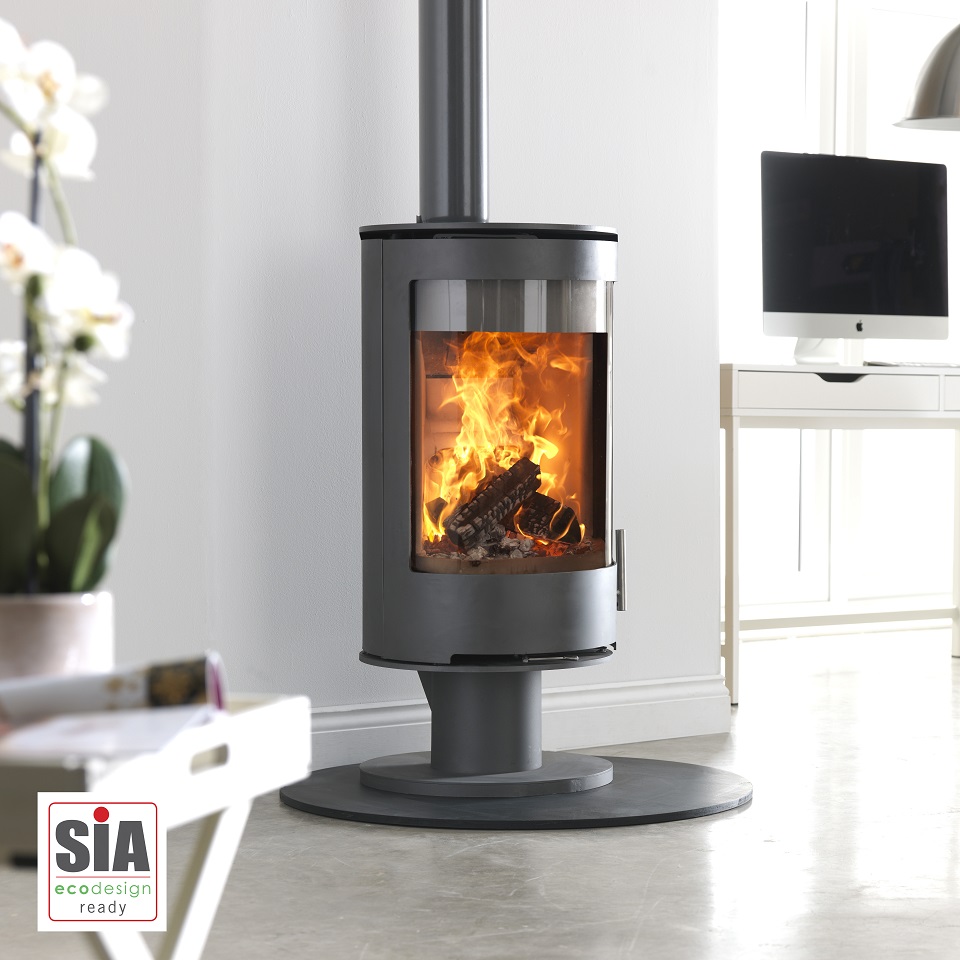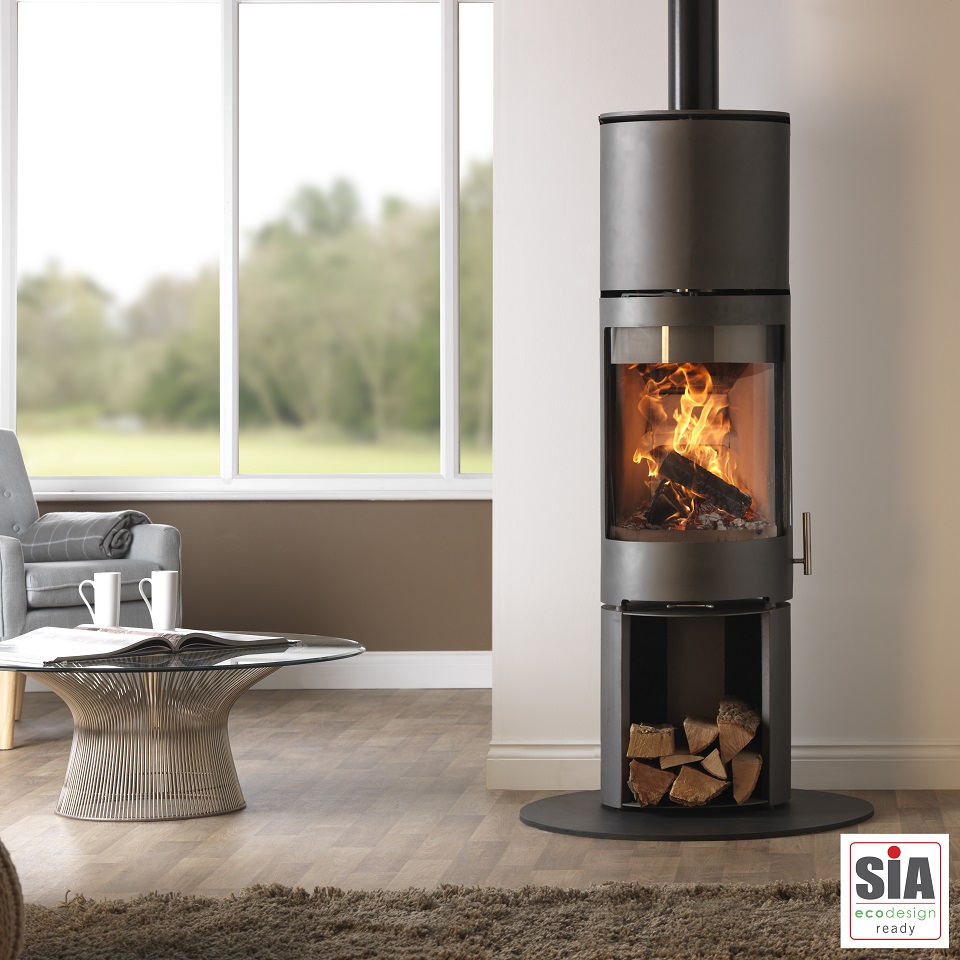 Cylinder woodburing stoves
This stunning cylinder-style multi-fuel fire offers a strong 5kW nominal heat output and features a large, curved viewing window that frames the fire.
The large door opens wide, providing easy access for fuel loading, cleaning, and maintenance.
It has a cool-to-touch stainless steel handle and features an easy reach option that lets you extend it with the included multi-tool to extend the door handle. 
Pedestals are also available for the PVR range to make operation and refueling a pleasure. For installation flexibility, all freestanding models are compatible with superimposed hearths. The PVR wall mounting model can even be fitted to a suitably constructed strong timber wall.
The Purevison Wood Burning and Multi Fuel Cylinder Stoves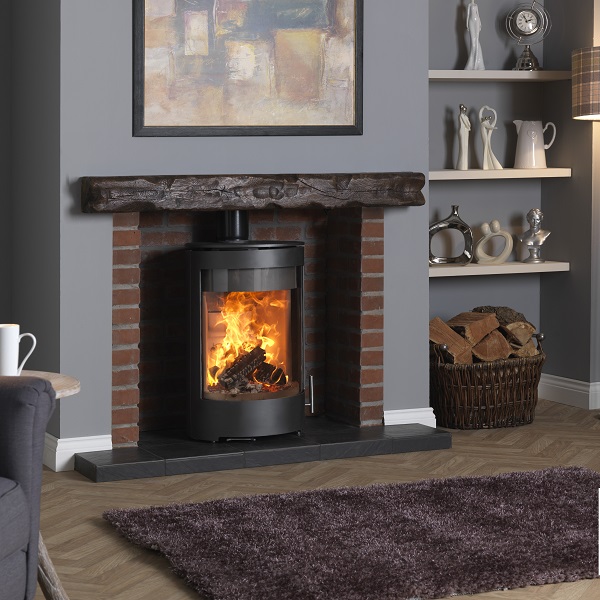 Purevision PVR Cylinder
Multi-fuel stove in inglenook.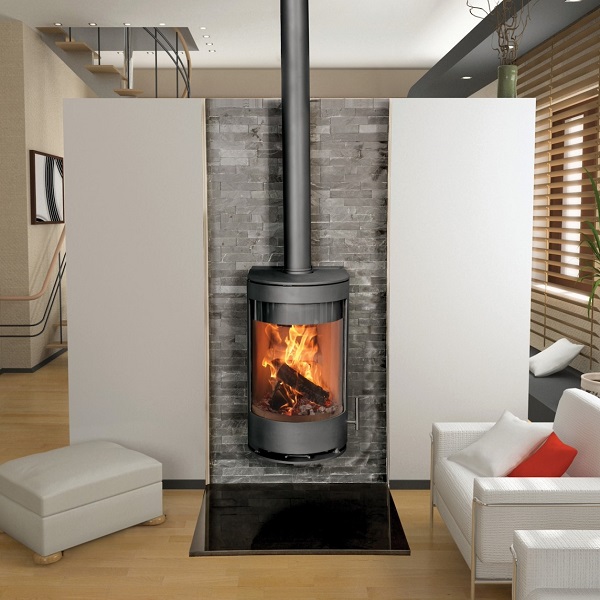 Purevision PVR square back
Hang on the wall cylinder multi-fuel stove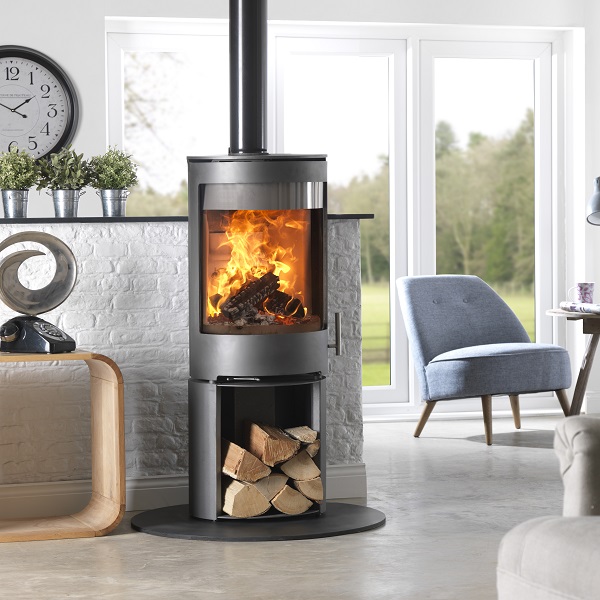 PureVision PVR FREESTANDING
High and low pedestals / log store options
Fireplace Finesse offer the full range of Purevision woodburning stoves. 
 recent Purevision cylinder stove installatations
Address:
Fireplace Finesse
Unit 1, Manning Road
Bourne, Lincolnshire
PE10 9HZ
TEL: 01778 424 841
MOB: 07966 491 071
EMAIL: sales@fireplacefinesse.co.uk
Opening Times:
Monday: 9am - 3pm
Tuesday: 9am - 3pm
Wednesday: Closed
Thursday: 9am - 3pm
Friday: 9am - 4pm
Saturday: 9.30am - 2.30pm
Sunday: Closed

Fireplace Finesse
Fireplace Finesse, Unit 1, Manning Road,
Bourne, Lincolnshire, PE10 9HZ
PHONE: 01778 424 841
EMAIL: sales@fireplacefinesse.co.uk