New Forest 1200 Electric Fire
New Forest 1200
Inset Electric Fire
The The New Forest 1200 provides a stunning real fire alternative which can be installed in almost any room in your home.
This contemporary multi-sided electric fire sets the benchmark for LED flame-effect and in home electric heating.
The LED flame visuals of the New Forest 1200, are extremely realistic and produce deep 3D and 4D real fire visuals.
This fire can create 1.5kw of heat and works off a 13 amp plug.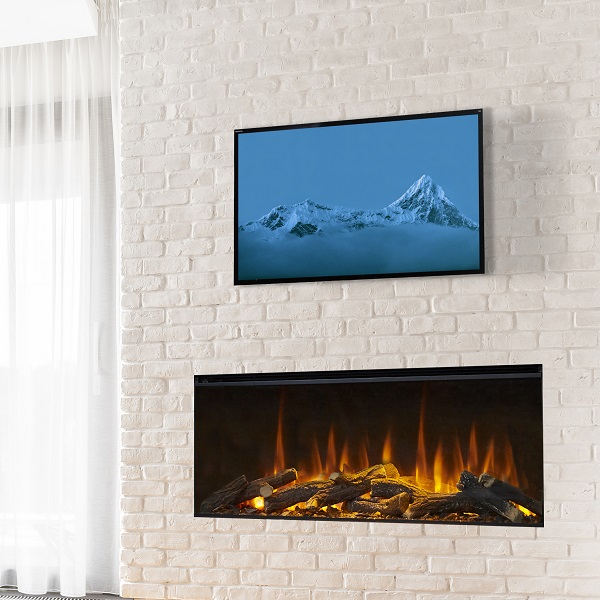 The New Forest 1200 is a compelling combination of ingenuity and artistry. It is wholly designed to offer an un-matched experience in modern home heating.
If you are looking for a fire with a smaller aperture then take a look at the New Forest 870. For those wanting a larger fire we recommend the New Forest 1600.
FREE DELIVERY
To Lincolnshire & Cambridgeshire
Ask  us for a quote
If you would like a quote for the New Forest 870  electric fire please contact us on 01778 424841 or email sales@fireplacefinesse.co.uk
Alternately visit our showroom and talk to our experts.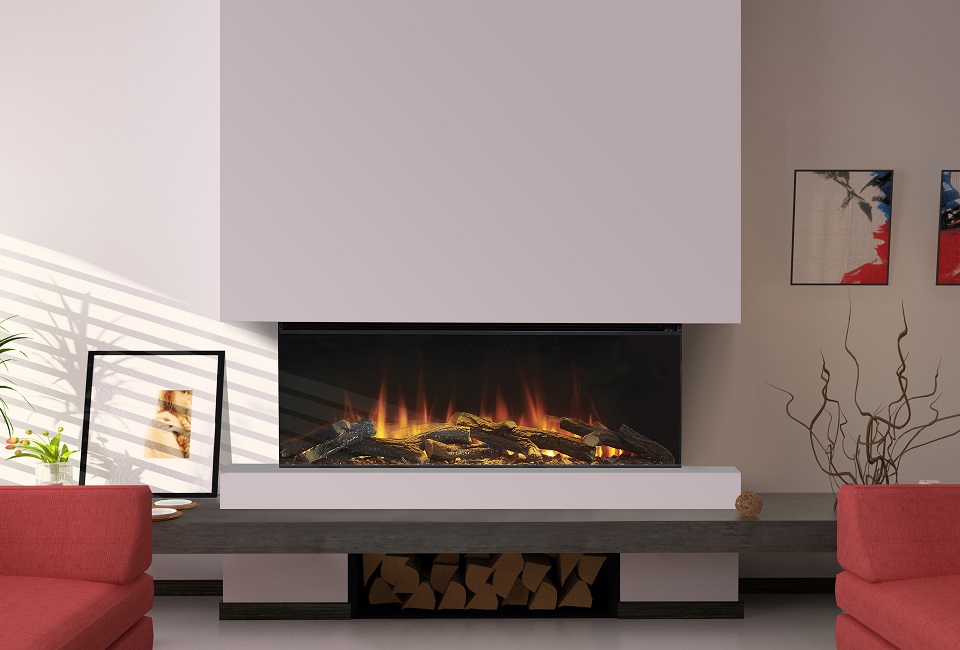 Features of the New Forest 1200
Plugin and Go
Fuel bed items supplied
Wall mounting option included
3D & 4D log effect
Fuse rating: 13 Amp
Lighting: LED
Remote control included
Specification
Heat output: 1500 W
Supply voltage: 220–240 V AC
Rating power: 50 Hz
INSTALLATION OPTIONS
Choose between 3-sided, front facing, or corner fireplace.
Installations to suit your space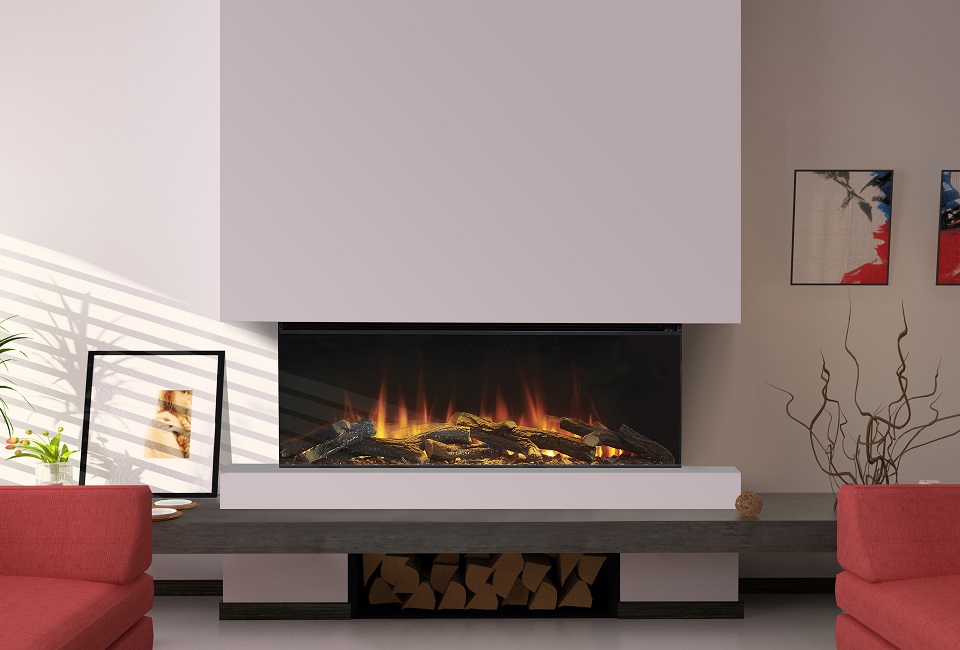 Three-sided
Keeping both the left hand and right-hand sides open for an ultimate viewing area.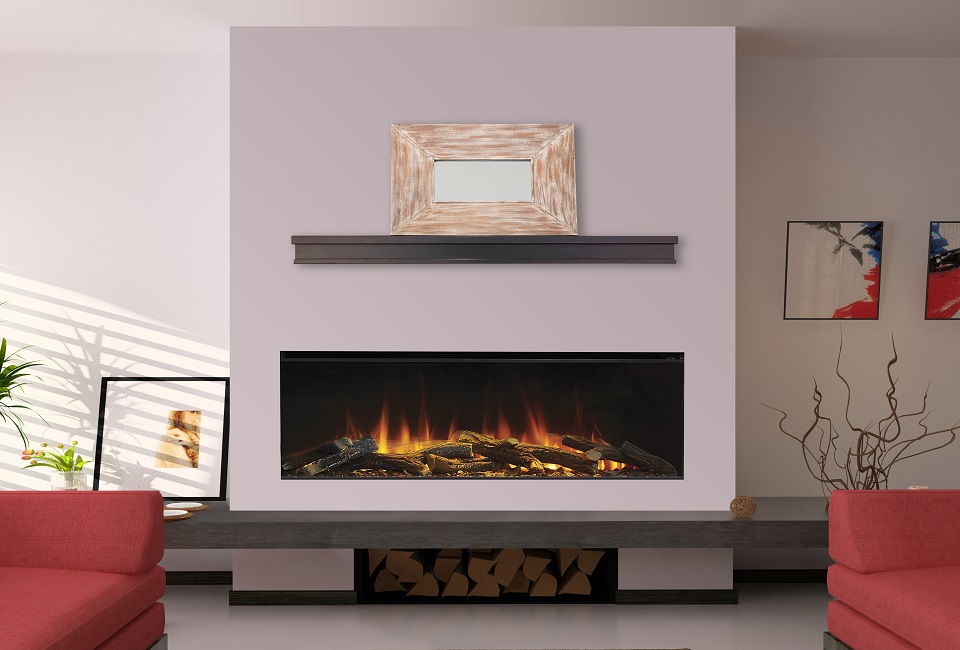 Front Facing
The fire is fully recessed within the chimney breast. Creating a head-on view of the fire.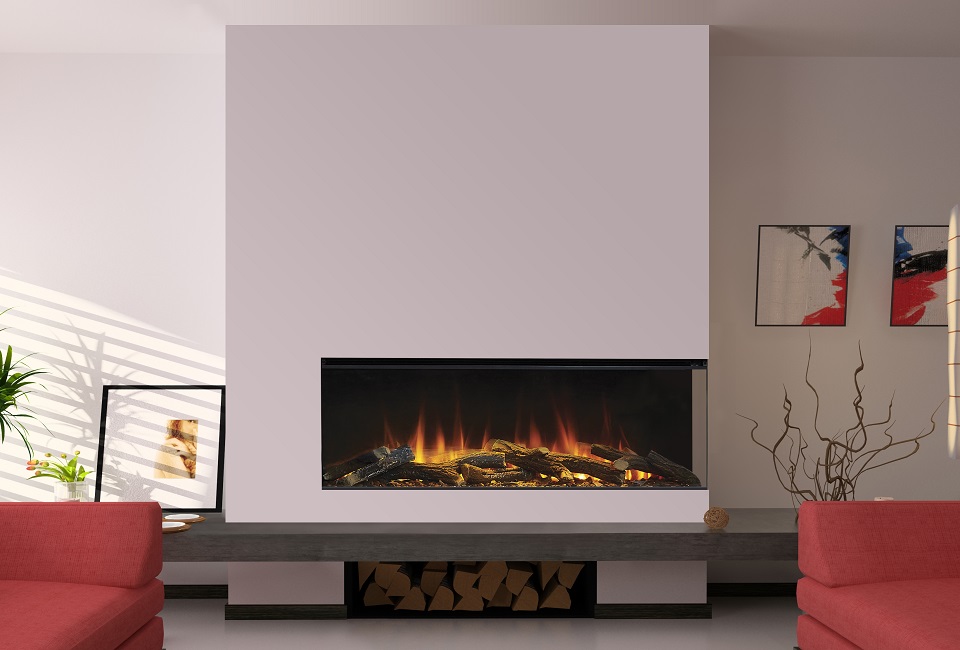 Cornered
Keeping either the left or right side of the fire open whilst enclosing the opposite side.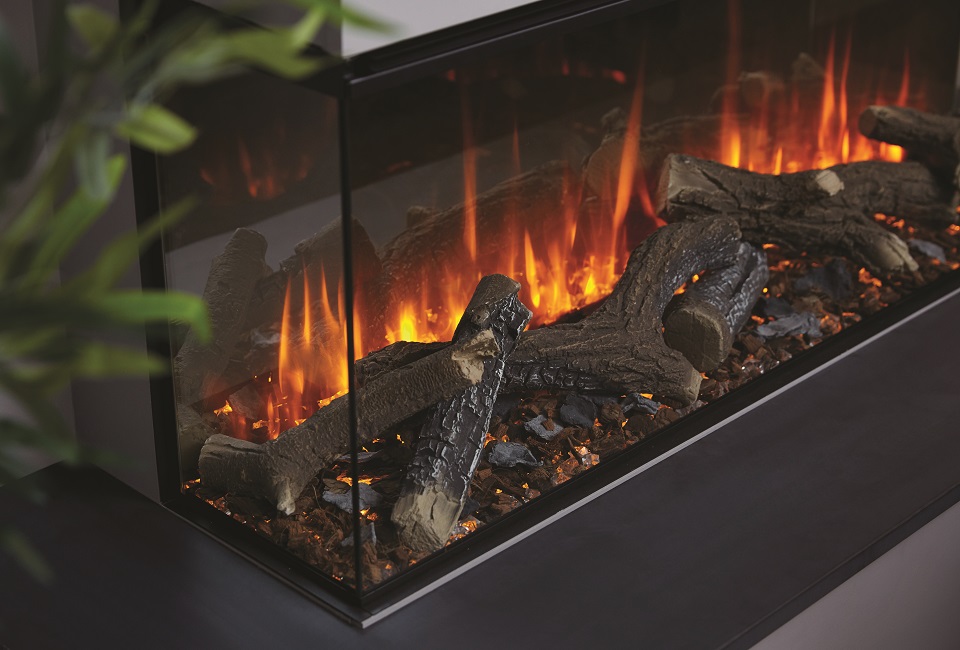 Forest View
The signature logs are crafted from high-quality materials that perfectly form together and capture every detail you would expect to see in a log found in the New Forest. A hand-painted finish brings the log to life and subtly delivers a real presence.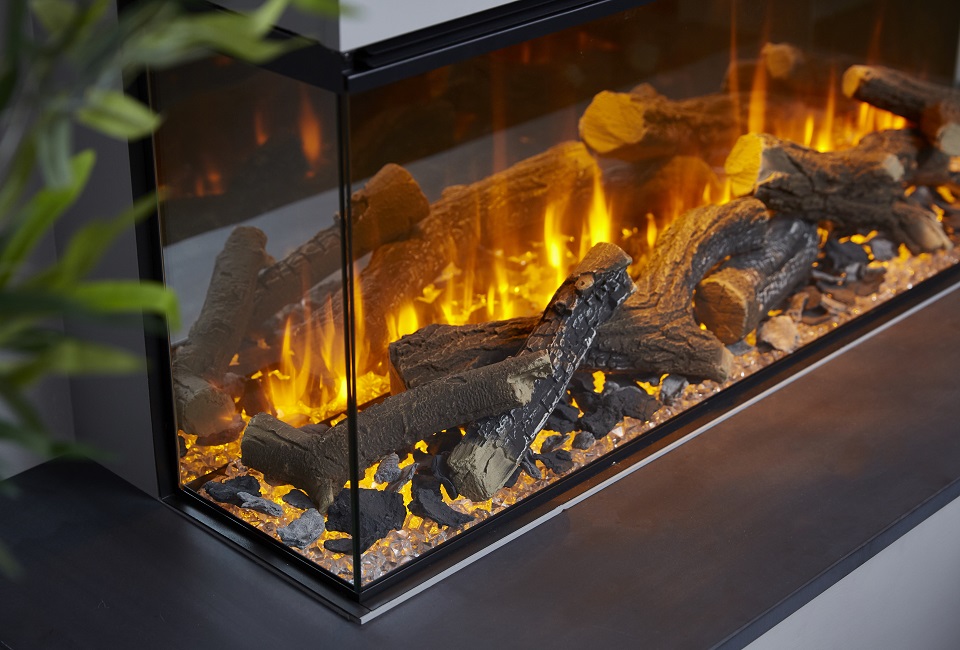 Slate View
A dynamic way to enhance the lighting.
To introduce more light from underneath the fuel-bed tray flood with crystals along with several pieces of slate and finished with the signature logs. This allows more light and brightens the overall focal point.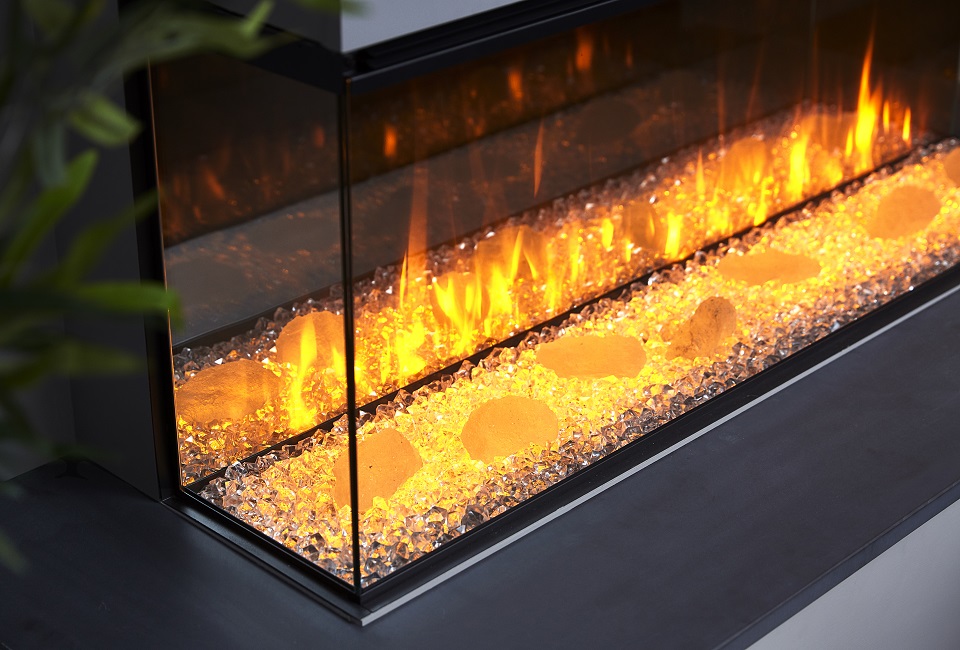 Downlight Effect
The award-winning LED flame technology is impressive by itself. It becomes even more amazing when the downlights are turned on. These illuminate the mirror that reflects the logs and creates a 3D effect with the appearance of a deeper looking fuel bed.
Address:
Fireplace Finesse
Unit 1, Manning Road
Bourne, Lincolnshire
PE10 9HZ
TEL: 01778 424 841
MOB: 07966 491 071
EMAIL: sales@fireplacefinesse.co.uk
Opening Times:
Monday: 9am - 3pm
Tuesday: 9am - 3pm
Wednesday: Closed
Thursday: 9am - 3pm
Friday: 9am - 4pm
Saturday: 9.30am - 2.30pm
Sunday: Closed

Fireplace Finesse
Fireplace Finesse, Unit 1, Manning Road,
Bourne, Lincolnshire, PE10 9HZ
PHONE: 01778 424 841
EMAIL: sales@fireplacefinesse.co.uk