WALL MOUNTED
AND INSET
ELECTRIC FIRES
Perfect for creating a false chimney breast and a stunning media wall.
Our range of realistic inset electric  fires are stylish and versatile, adding a new dimension to interior space.
Inset or Wall-hung electric fires, as they are also known, are a great way of heating your home and open new possibilities for where you place your fire.
This fire style is particularly popular with customers who live in modern homes with a chimney wish to create a media wall.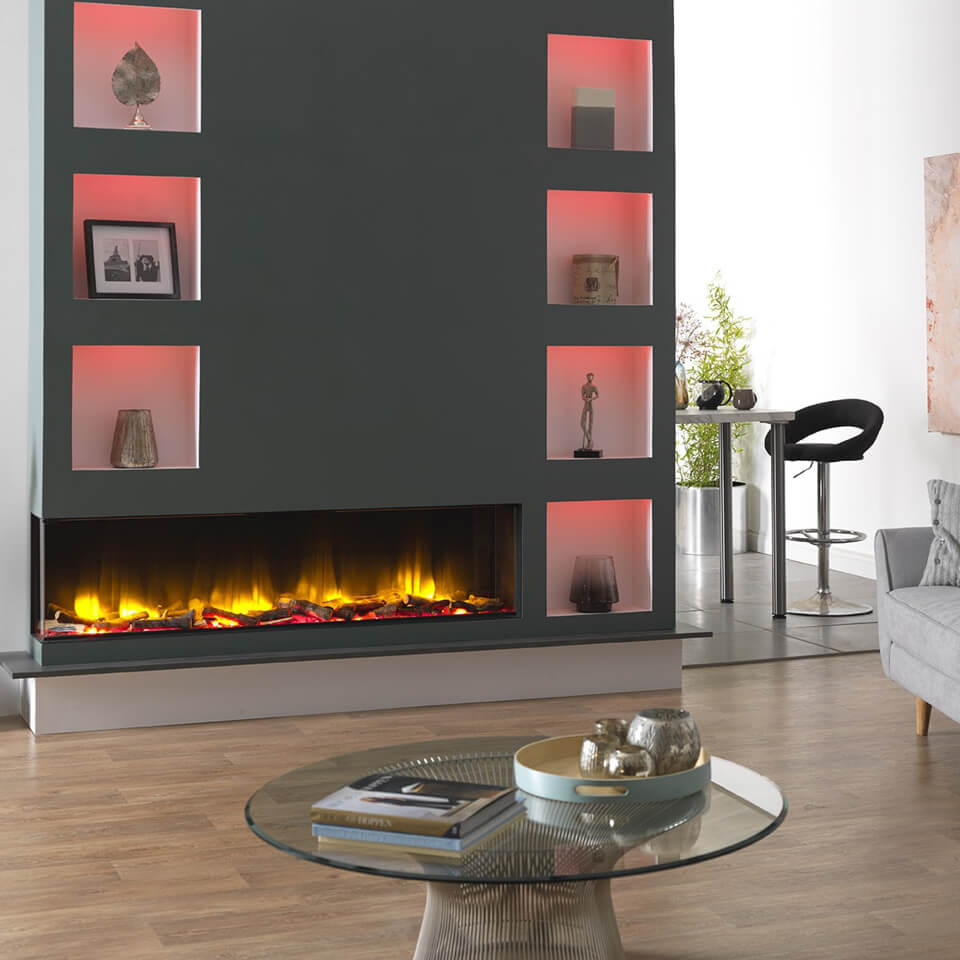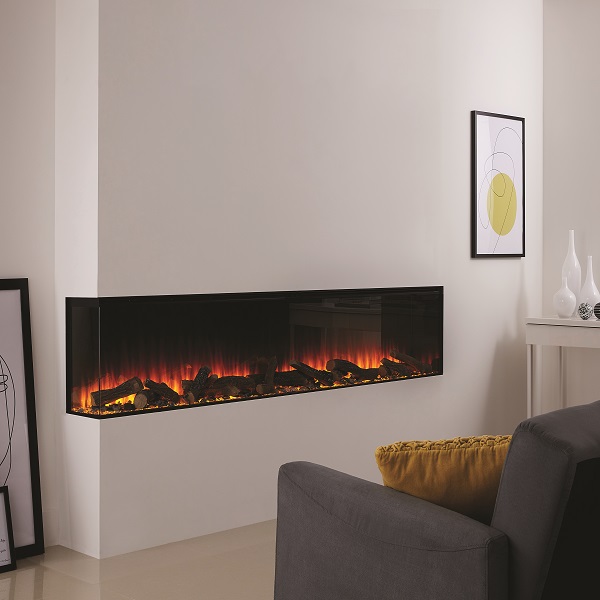 Electric Fires For Fake Chimney Breasts
This style of electric fire does not require a chimney; therefore, you can place them anywhere you have a 13 amp socket. We find that many clients create a fake chimney breast around these contemporary electric fires and add a TV to create a media wall.
If you live in a modern home without a chimney breast, this fire style is perfect for you. The versatile design allows for positioning on any internal wall, and the addition of a fake chimney breast adds character to your room.
Each fire in the range has been designed to be fitted against a flat wall and built around stud work and plasterboard, creating a 'false chimney breast'.
Sitting comfortably against an internal wall, this style of realistic fire saves space and creates a stunning focal point in any room.
Address:
Fireplace Finesse
Unit 1, Manning Road
Bourne, Lincolnshire
PE10 9HZ
TEL: 01778 424 841
MOB: 07966 491 071
EMAIL: sales@fireplacefinesse.co.uk
Opening Times:
Monday: 9am - 3pm
Tuesday: 9am - 3pm
Wednesday: Closed
Thursday: 9am - 3pm
Friday: 9am - 4pm
Saturday: 9.30am - 2.30pm
Sunday: Closed

Fireplace Finesse
Fireplace Finesse, Unit 1, Manning Road,
Bourne, Lincolnshire, PE10 9HZ
PHONE: 01778 424 841
EMAIL: sales@fireplacefinesse.co.uk