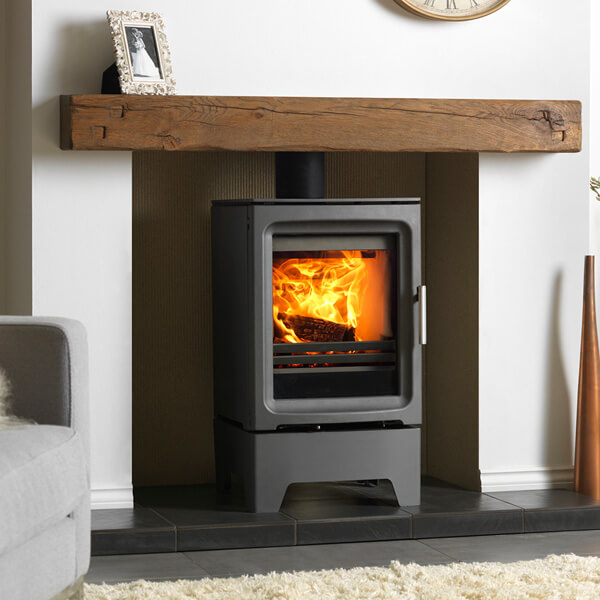 Purevision Multi-fuel stoves
Where traditional design combines with the latest in stove technology: 
The Heritage range is particularly special, as it combines a traditional stove look from yesteryear, but with cutting edge Ecodesign Ready technology. So you can enjoy a traditional look, with incredibly high levels of efficiency.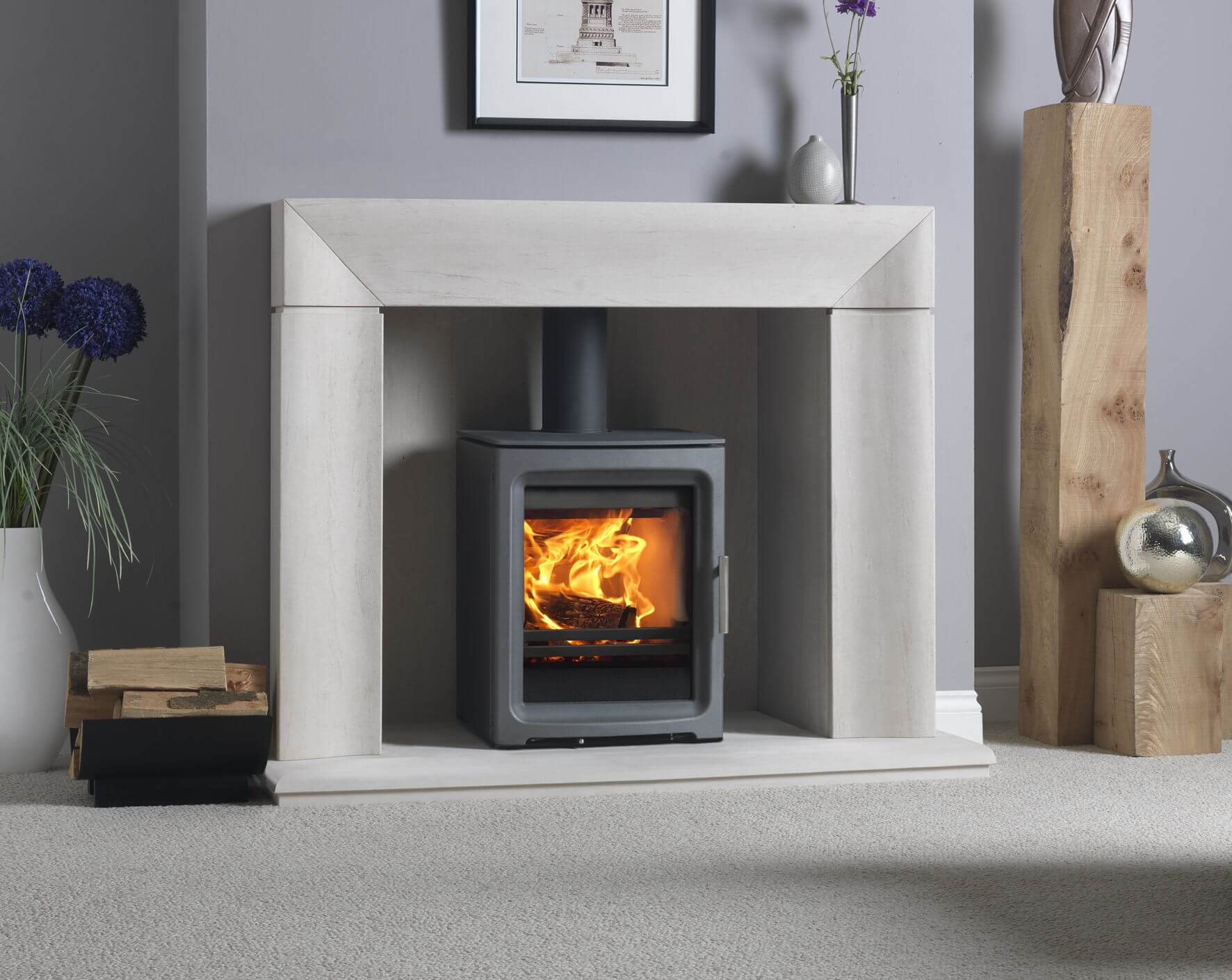 Purevision Heritage – Key Features:
Traditional Style  Aesthetic Design – To blend into all room and fireplace designs. The Heritage fires have been carefully designed to give a traditional look, whilst at the same time, allowing them to blend into a wide range of rooms, both modern and traditional.
 Large Glass Window – The Heritage range provides a large, High Definition viewing of the fire. A design feature, which is highly desirable among customers, who want their fire to be an attractive focal point in a room. Furthermore, there is the option of a curved or square styling choice, providing flexibility to fit around the customer.
 Patented Tertiary Air System – In keeping with the rest of the Purevision range, the Heritage comes with state of the art, low emissions, and high-efficiency combustion, meaning a great level of heat output, whilst burning less wood.
Choice of Heights – We understand you may be very specific about the height you need with your stove. With this in mind, we have provided a choice of 3 leg heights.
Air slider control system – Enjoy excellent air distribution, a strong flame and easily controllable heat output, made possible with intelligent automatic air distribution, from just two simple to use levers.
Powerful Air Wash – Ensuring you continue to have a perfect view of your fire.
 Hybrid Prism baffle system – This is a state of the art combustion, with outstanding gas and air mixing features. The purpose of this is to produce low emissions and high combustion efficiency.
 Optional canopy styling kits – This is a traditional-looking accessory kit for larger fireplaces or inglenooks.
Optional flexible external air system available – Having a direct connection to the outside atmosphere can eliminate the need for fixed exterior ventilators in a room.

Superimposed hearth compatibility – All freestanding models only need a 12mm superimposed hearth extending underneath and 230mm in front of the stove.